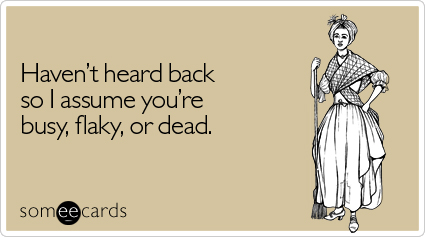 I asked a friend of mine if everything was okay since I hadn't heard from her in a little while. Her response was "Just been really busy and yet, uneventful." Doesn't it feel like that completely sums up motherhood a lot of the time? If someone doesn't check in with us every day, everything we've done seems to fade into a big blur.
I can't tell you how many times friends or family call me and ask "What have you been up to?" only to leave me stumped. Do you mean
other than
getting all three of my kids up, dressed, fed and off to school every weekday? Do you mean
besides
picking them up from school, finishing homework, hopefully finding time to play, feeding them, and getting them to bed? Yes, you probably do which is why my answer is often "Oh, you know, the usual". I'm not flaky or dead, just very busy. I put my head down and get the job done.
And that, in case you wondered, is exactly why I named my blog "just keep swimming". When Blondie was little we loved
Finding Nemo
. In spite of the title, I believe the star of that movie is the hilarious Ellen DeGeneres as Dory. It was her adventurous and positive attitude that won me over.
On my most hectic, crazy days at home being "really busy and yet, uneventful" I sometimes find myself singing "Just keep swimming. Just keep swimming. Just keep swiiiiiiimmmmming." in Ellen's funny elongated manner in my head. Motherhood is not about just getting through this minute, hour, or day. It's about persistance and a willingness to keep going no matter what gets thrown at you. Sometimes you might get chased by sharks, stung by jellies, or swallowed by a whale. Good moms know that whatever the obtacles, it's our job to "just keep swimming". And so we do.